YUGBUNKERSERVICE

SERVICES
Oil transfer and storage services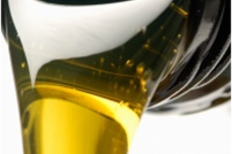 Our oil transfer and storage infrastructure is presented by:
- the oil depot terminal, with overall capacity of 3500 tons, located in Rostov-on-Don, possessing railway siding facilities and providing joint oil discharge and delivery of up to 1.000 tons per day;
- the berth-connected ship «Volgoneft-25» equipped with separated cargo tanks for light and heavy fuels, with total capacity of 4800 tons, located on the Kalancha side-arm of the Don River, 3 km (the area of the port of Azov);
- the transshipment oil terminal having fuel tank batteries, with total capacity of 180 cu.ms, located at the 19-th berth of the port of Temryuk. The terminal is fed by discharging oil tank-trucks. From the terminal fuel is pumped into fuelers and tankers of up to 5000 DWTs. The total pumping capacity rate – up to 180 cu.ms of MGO/IFO per hour.
Marine fuels, lubricating oils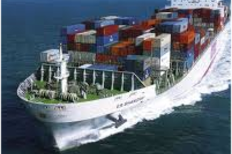 We sell a wide range of top-grade marine fuels (MGO, LSMGO, MDO, IFO-180) and lubricating oils (Lube oil 30 and 40). Our products are manufactured by leading Russian oil refineries and comply with up-to-date quality standards.
Fleet services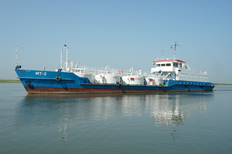 Our fleet is presented by 9 oil tankers of diverse capacity, from 200 to 5700 tons, which give us opportunity to be flexible and capable of coping with any demands of our clients, from small independent carriers to large shipping lines.
At the ports of Rostov-on-Don, Azov, Taganrog, we operate the oil tankers «ÌÒ-3», «ÌÒ-34», «Petr Velikiy», «Zeus» and «Geroy Kanivez».
Bunkering at the port of Yeisk is provided by the tanker «Poet Vladimir Olefirenko»
Our bunkering fleet at the ports of Temryuk, Kavkaz and Taman consists of the tankers «ÌÒ-32» and «Philipp Kheylo». Additionally, the recently acquired oil tanker «Ivan Poddubny» with capacity of 5700 tons will have been put into services by the end of 2012.
We also offer services for towage on inland water-ways unpowered barges carrying fuels with vapor flash point of 60 Celsius degree and above. The towage services are rendered via the tow-boat «950 let Yaroslavlyu».
Ships' repairs and maintenance, winter mooring services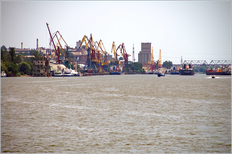 Shipyard Obukhovsky situated in the area of the port of Azov (the hamlet of Obukhovka of Azov district of Rostov region) is focusing on repair and maintenance of a mixed (river-sea) type of ships of up to 5500 DWTs, and also renders winter mooring services.
Transfer and storage of general cargo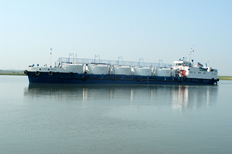 Obukhovsky Cargo Terminal located in the hamlet of Obukhovka of Azov district of Rostov Region is specializing in transfer and storage of general cargo.
Oil transport services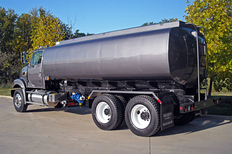 The fleet of trucks of YugBunkerService consists of 16 towing vehicles and 18 semi-trailers. We offer a comprehensive range of transport services involving oil cargo transportation in Rostov and Krasnodar region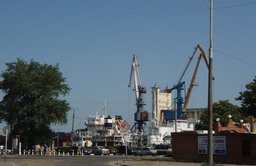 Photo album
Click Next to view all photo albums.